Latest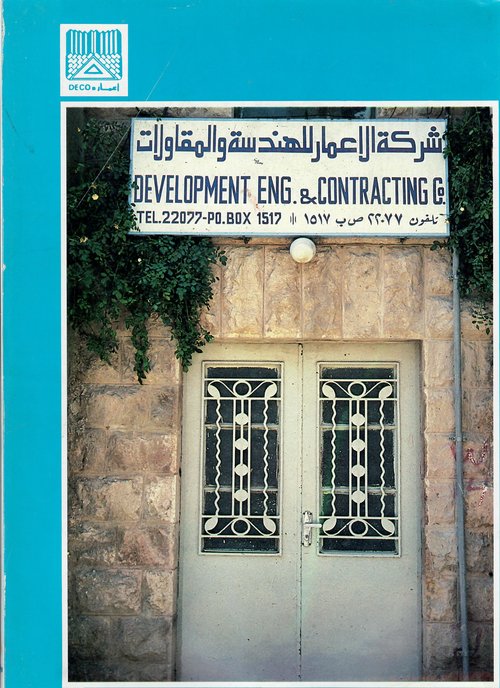 A Window Into The Past: A 1983 Book By Jordanian Contractor Muthaffar Abou Seoud About The Projects And Buildings He Had Built
CSBE's printed publications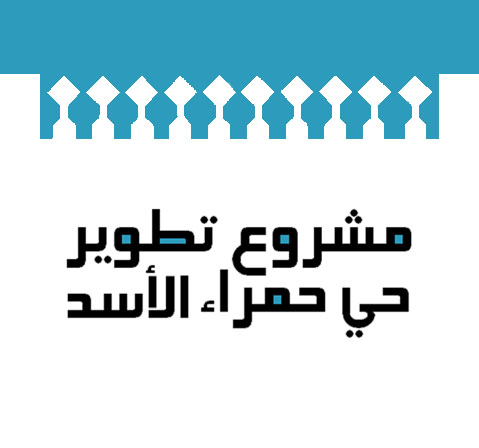 مشروع تطوير حي حمراء الأسد في المدينة المنورة
Wishes for Amman in 2017
CSBE has asked a number of distinguished professionals to share some of the developments they would like to see regarding Amman's built environment in 2017.
Reimagining our Roads with Self-Driving Cars
CSBE's Ali Attari explores the potential effects of self-driving cars on cities and their communities in an article entitled 'Reimagining our Roads with Self-Driving Cars'.
Pokémon-Go - A New Avenue for Urban Exploration
"Pokémon-Go - A New Avenue for Urban Exploration," is an article by CSBE's Ali Attari that discusses how the new video game's innovative approach to gaming is affecting the way people experience their cities.
Urban Lungs Publication
Urban and green lungs are defined as large open spaces, often un-built and containing significant naturally-occurring or introduced vegetation, located within densely built urban areas. These spaces take on important roles in cities. They are considered "lungs" since they act as sinks for the harmful gases resulting from vehicle emissions, industrial activities, and other polluting urban establishments. They also increase the amount of oxygen in the air, attract wildlife, bring nature into the city, and provide spaces that city residents may use for leisure, recreation, exercise, and social interaction.
Digital version of CSBE's "Water Conserving Gardens: A User's Manual" is now available online
This extensive manual introduces various possibilities for water-conserving gardening and provides ideas and guidelines that help create beautiful, colourful, water-conserving gardens. It also includes references to both printed and web-based resources for those who would like to get more in-depth knowledge about the subjects covered in the manual's various chapters. The print version of the manual was published in 2004.
Using Public Transportation in Amman
The Center for the Study of the Built Environment (CSBE), in coordination with the Taqaddam Platform, has carried out an extensive study that focuses on the user's experience in using public transportation in Amman, Jordan. This study, which is part of Taqaddam's Ma'an Nasel public transportation campaign, aims at collecting reliable information to help forge an informed understanding of the state of public transportation in Amman and Jordan for use in lobbying activities and public awareness campaigns. It also serves as a baseline for any discussions or initiatives relating to public transportation in Amman.
This Arabic language report presents an overview and information on studies and publications on public transportation in Jordan. It also presents an analysis of interviews with regular public transportation users and outcomes of a field study that documents and evaluates public transportation trips.
The Omrania | CSBE Student Award for Architectural Design 2015 Eighth Cycle Announcement
We are happy to announce the 2015 eighth cycle of The Omrania l CSBE Student Award for Architectural Design. The full announcement is available on the Award's dedicated website.
The Submission Form will be made available online for participants on June 25, 2015. All submissions must be uploaded to the Award website between June 25, 2015 and August 25, 2015.
For additional inquiries, please call CSBE at (962) (6) 461-5297 or send an email to info@omraniacsbeaward.org. All developments regarding the Award will be posted on the Award website and on the Award's dedicated social media channels.
Amman's Worth-noticing Urban Elements and Early Modern Buildings
This section features photos and information on both early modern buildings in Amman as well as worthy but sometimes forgotten or ignored urban elements in the city such as open spaces, urban stairs, public parks, and markets.
Online section on Archnet to commemorate the late Jordanian architect Jafar Tukan (1938 - 2014)
The Center for the Study of the Built Environment (CSBE) has collaborated with Archnet to create an online section on the Archnet site to commemorate the late Jordanian architect Jafar Tukan (1938 – 2014). Jafar Tukan was one of the most important architects of his generation in the Arab world. He was heavily influenced by his connection to three Levantine cities: Nablus, Beirut, and Amman, and his work extended to include nearly all aspects of architecture and planning. Tukan's commemoration on Archnet showcases a selection of his work, and includes images of his projects, videos, and publications.
This project was completed with the support of Shadi Abdulsalam, Partner Architect, Consolidated Consultants Group in Amman.
CSBE Print Publications
Check our new CSBE website section that includes a list of CSBE's English and Arabic books and manuals that have been published as part of CSBE's various activities between 2004 and 2011.