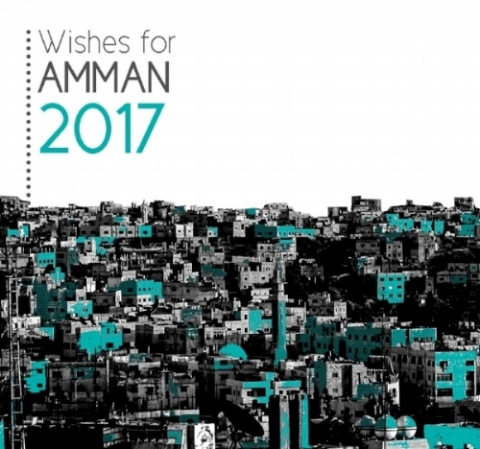 January 29, 2017
The quality of urban life in Amman is being greatly challenged. Among other things, traffic congestion has reached crisis levels, to the detriment of the quality of life in the city and its economy; Amman's infrastructure and urban amenities are under tremendous strain; and the price of housing is becoming increasingly unaffordable for many. In order to shed further light on these issues, CSBE has asked three distinguished professionals, Maryam Ababsa, Ammar Khammash, and Hazem Zureikat, to share with us their thoughts about some of the developments they would like to see regarding Amman's built environment in 2017.
Myriam Ababsa
Social Geographer
Associate Research Fellow, French Institute for the Near East
Each city dweller in Amman should have the right to live in a comfortable, warm, and affordable residence, where he or she can relax, raise their children, and welcome their guests in a dignified manner. Amman is facing a major housing problem as rising rent prices have surpassed half the average monthly income, and the government has not implemented any successful social housing schemes for low-income citizens. Housing developers generally cater to higher income groups with larger housing units in the 120-200 m2 range. In eastern Amman, overcrowding has become a major issue, particularly as substandard housing developments are being developed to host an estimated 430,000 Syrian refugees. Urban planning tools are not properly utilized, and land speculation, which is caused by the lack of taxes on undeveloped land, has caused land costs to reach up to 60% of the cost of housing. Solutions to these problems include increasing taxes on idle land to reduce land speculation, modifying buildings codes to allow additional levels in certain areas such as those near main roads in order to attract developers, and allowing for an increase in built-up areas by reducing setbacks in specific districts. Additionally, green building solutions should become more affordable. This may be achieved through micro-loans that would help owners upgrade their dwellings to become more energy efficient.

Ammar Khammash
Architect
Founder of Khammash Architects
Amman's urban space is evolving in new ways as a new generation of residents is taking on an increasingly influential role in its evolution. They are aware of their potential impact on the city and on its official decision makers, and accordingly are bent on a mission of change, and are adamant about leaving their mark on the city. In doing so, they are using the powerful tool of what still remain relatively uncontrolled social media platforms.
Amman's urban space is being increasingly and simultaneously pulled in two opposite directions. The first is the usual negligence and decay characterized by the chaos of an unplanned and low-grade economy and social urban life. The second is the alternative trendy urban activism challenging the first through its economic primacy, its innovativeness, and its appeal as an up-to-date "cool" identity to growing young communities with aspirations that are bigger than their economic or social base.
The only way for a healthy evolution of Amman's urban space to take place in a viable and sustainable manner is through bringing it back as a functioning living tissue, one that is much deeper than the cosmetic veneer that has wrapped the inner anatomy of downtown Amman since its recent rediscovery following a steep decline dating back to the 1980s.
I hope that some balance will be achieved between the city's negative, artificial, gimmicky, and short-lived initiatives on the one hand, and the more patient, deeper, and honest enterprises on the other. This will hopefully tip the balance with time towards allowing the city to evolve and mature in a manner that secures a better chance for its survival as a vibrant and humane urban center.

Hazem Zureiqat
Transportation Engineer
Consultant at the multidisciplinary engineering consulting firm Engicon, and a founding member of Ma'an Nasel, a citizen-led public transport advocacy group
I would like to see at least a pilot bus route running on its own lane along the Amman Bus Rapid Transit (BRT) corridor—signaling the beginning of a paradigm shift in the city's urban mobility system. I would like to see a concerted effort to transform Amman's sidewalks and make them more walkable. I would like to see our traffic and transport laws enforced, ensuring that every user of the road—the driver, public transport passenger, pedestrian, and cyclist—is given the capacity and the protection they need to move around freely in a manner that is efficient and affordable. And, finally, I would like to see a city where data and technology are used to their full potential, making the movement of people easier and more seamless.